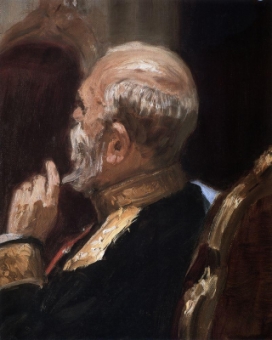 Name
Barthol Van Voytz
Role
Commander in Chief, Crusade 5th Army
Tanith Status
Ally
First Appearance
The Guns of Tanith
Last Appearance
Only in Death
Book Count
5
Lord General Barthol Van Voytz
is the commander in chief of Macaroth's 5th Crusade, and supreme commander of the second front. Van Voytz was brought in to replace
Lord-General Hechtor Dravere
after the former was killed during the battle for Menazoid Epsilon as commander of the 5th Crusade Army, a force which included the
Tanith 1st Regiment
. Van Voytz first came into contact with
Ibram Gaunt
and his regiment at Phantine when he took a personal interest in the Taniths's stealthing ability. Since then, he has frequently been in command of the field taken by the Tanith and taken a steadfast approach to ensuring their correct useage. Van Voytz is seen as a personal friend of Gaunt, and is his most powerful ally.
Appearance
Edit
Ad blocker interference detected!
Wikia is a free-to-use site that makes money from advertising. We have a modified experience for viewers using ad blockers

Wikia is not accessible if you've made further modifications. Remove the custom ad blocker rule(s) and the page will load as expected.