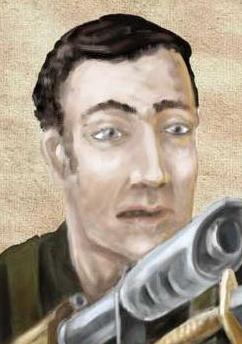 Name
Trooper/Adjutant Dughan Beltayn
Origin
Tanith
Before the Regiment
Communications Officer, Tanith Magna Militia
First Appearance
Honour Guard
Last Appearance
Only in Death
Book Count
8
Trooper Dughan Beltayn is Gaunt's adjutant and personal aide in the Tanith 1st Regiment. A 30 something technical expert of small build, Beltayn, often referred to as 'Bel', was a comms operator before he was assigned to Gaunt following Raglon's promotion to Sergeant. Beltayn is a fairly quiet man with good manners but is a fierce fighter when called upon. Well known for his phrase "Something's awry", Bel is occasionally and rather unfairly seen as being a nervous desk soldier. Was one of the Gereon 12.
Appearance
Edit
Ad blocker interference detected!
Wikia is a free-to-use site that makes money from advertising. We have a modified experience for viewers using ad blockers

Wikia is not accessible if you've made further modifications. Remove the custom ad blocker rule(s) and the page will load as expected.